3 Hot Penny Stocks To Watch in June 2021
During the pandemic, buying hot penny stocks has been challenging due to inflation fears and market slumps. As a result, during the last three months, penny stocks have not performed particularly well. But most small caps have outperformed the stock market, which has been indicated by huge intraday volume and gains amongst some companies. Moreover, when you look at 2021, the huge gains witnessed during that period were performing incredibly well due to sky-high valuations.
Shortly after this, a major price correction was witnessed that ultimately brought down penny stocks and blue chips to a more acceptable price level. Since then, we can see most stocks have been trading sideways, indicating ranging behavior. This is very common in markets when there is a lot of uncertainty.
Vaccine efforts are now in full swing. Up until a week ago, most investors were unsure about the future pandemic. Currently, things are starting to look up, and some believe that the markets could rebound.
Some sectors show some real potential like energy, entertainment, hospitality, biotech, and renewables when you look across the industries. There are plenty of opportunities to understand the market trends and how they will affect hot penny stocks. This might be the ideal way to have some profitability in your portfolio.
We are certainly not out of the woods yet with the pandemic, although the falling case numbers show a glimmer of hope. Taking all this into account, there are numerous hot penny stocks to buy at this time. But often, finding these opportunities can be a challenge. So, taking this information into account, here are three hot penny stocks for your watchlist, and all under $3.
Evofem Biosciences Inc. (NASDAQ: EVFM)
Golden Minerals (NYSE:AUMN)
Waitr Holdings (NASDAQ: WTRH)
It can be a challenge to find hot penny stocks worth buying, especially if you want to invest rather than trade. It is tougher when you are looking for cheap penny stocks to buy.
But there is no need to get caught up in it. Instead, take a look across the markets. You will discover there are so many opportunities available to you when it comes to stocks under $3, especially in the biotech sector. If you are more of an investor, it might be wise to focus on the larger indexes like Nasdaq and NYSE to narrow your selection. You will find that these stocks are more liquid, and therefore easier to trade, making them safer picks.
These stocks are often placed under more scrutiny than their over-the-counter peers, adding another layer of security in a risky arena.
Let us dive into some hot penny stocks to watch under $3.
Evofem Biosciences Inc. (NASDAQ: EVFM)
Evofem is a commercial-stage pharmaceutical company developing and commercializing unique and innovative products to address women's sexual health issues. Their products include hormone-free, controlled contraception and protection from sexually transmitted diseases.
The company has an FDA-approved commercial product called Phexxi, a contraceptive vaginal gel throughout the United States, released in September 2020. You can discover more information on their innovative products here.
The company announced that the FDA had fast-tracked their EVO100 product for the prevention of gonorrhea. Fast track designation is granted to facilitate new therapies treating serious conditions and ultimately to fill unmet medical needs.
Gonorrhea is an increasing concern amongst women, and more than 600,00 cases were reported in 2019. Currently, there are no FDA-approved products to prevent gonorrhea.
Evofem is happy that the FDA has recognized their innovative product to prevent the common STD, which is currently antibiotic-resistant. The company believes that EVO100 can prevent this growing health concern.
The company will continue to run trials for the prevention of chlamydia and gonorrhea found in women. The company has already met its secondary and endpoints and statistically has reduced the risk of chlamydia and gonorrhea infections.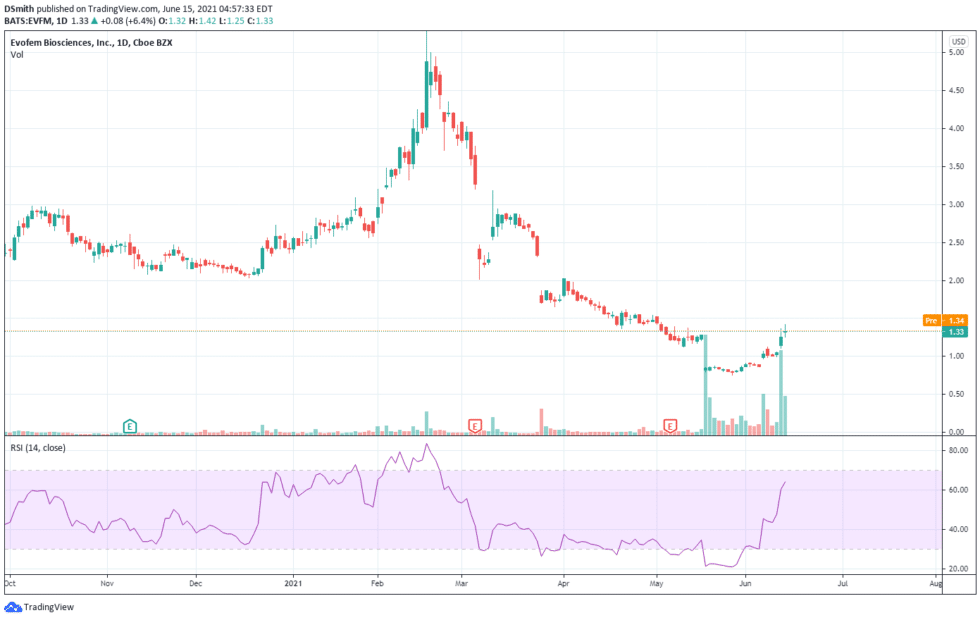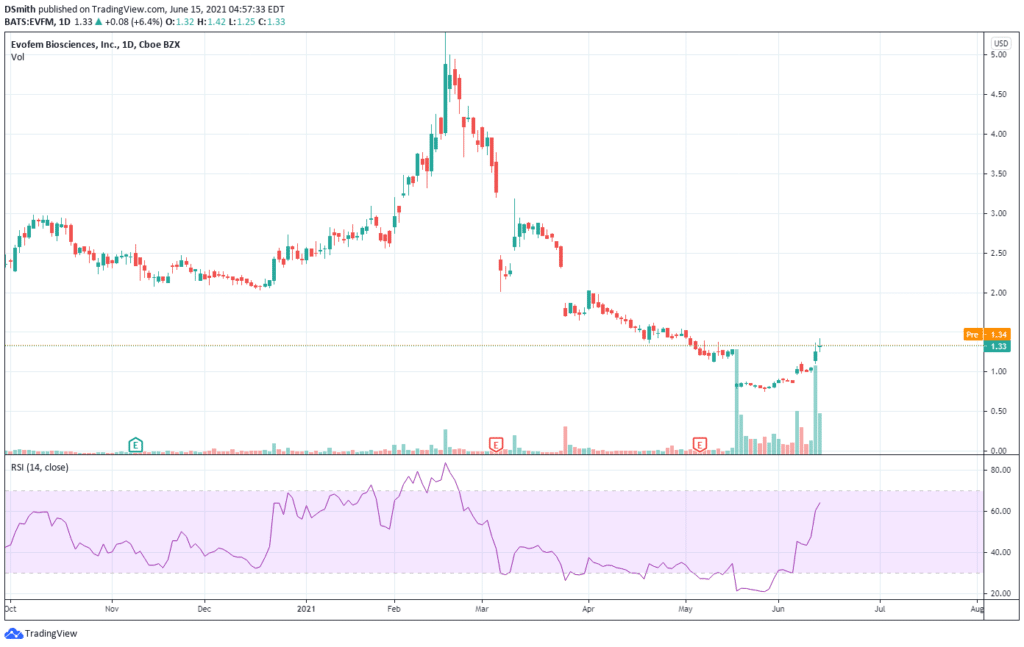 When we look at the chart of EVFM, we can see that price has been coming down hard since the beginning of the year. Currently, volume is picking up, and buyers are becoming interested. Prices have now settled at $1.33. Could there be upside potential, and are investors becoming more interested in this stock? Is EVFM worth watching right now?
Golden Minerals (NYSE:AUMN)
Golden Minerals is currently based in Golden, Colorado, and is a Delaware corporation. The company is focused on its operations in Rodeo property in Mexico. Its primary property is Velardeña, and through partner-funded exploration, it is advancing its mining properties throughout Mexico, Nevada, and Argentina.
Golden announced that it has positive initial results from Rodeo Gold and silver mine. The company's ongoing exploration and drilling in this mine and the company expect to expand its efforts in the coming months, with near-surface targets. To date, the exploration program has drilled 606 meters through the first ten holes.
The company is pleased with the results of the near pit drilling program. The results they have gathered indicate an expansion to a high-grade zone to the north.
The company's interception in hole ten was a newly discovered zone. The incredible results demonstrate that Golden can expand the program with additional drilling, which can ultimately increase the life of the mine.
The continued exploration program includes near pit targets and surface targets, with the main goal of finding high-grade mineralization to extend the life of the mine.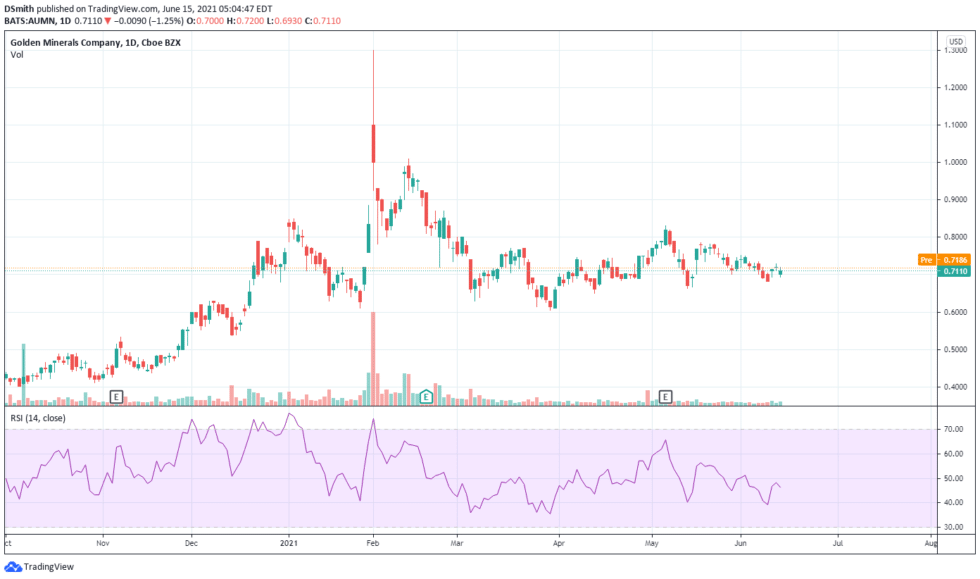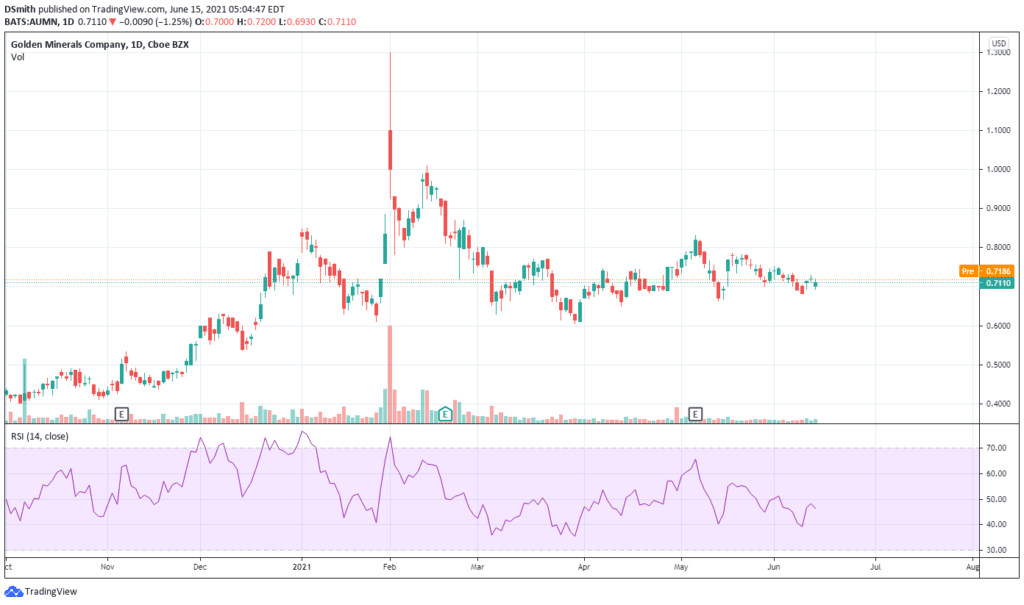 AUMN has been trading sideways since the beginning of the year. We can see prices spike in February and coming back down to the $.60 price mark. Prices are now settled at $0.71 and still trading in a range. Can AUMN break the range, or will the price continue to meander? Did AUMN make it to your watchlist, and is this a good stock to watch?
Waitr Holdings (NASDAQ: WTRH)
Waitr is a leader in food ordering and delivery. In addition, the company connects local restaurants and grocery stores to their hungry diners throughout the U.S markets.
The company has sister brands, including Bite Squad and Delivery Dudes.
All together, they are a convenient way to discover food, receive food, and order food from local restaurants and national chains. Currently, Waitr and its partners operate in small to medium markets throughout the U.S in over 800 cities.
Waitr announces their corporate rebrand initiative. The company plan to change its name and visual identity. This will be effective within the next 12 months.
The company's rebranding strategy reflects its innovation and continued expansion into new delivery market segments. The company will continue to focus on evolving business opportunities, including restaurants, diners, and independent contractor drivers.
Waitr is happy with their decision to rebrand and feels that it will better suit their identity and operations. In addition, the company continue their expansion into new areas outside the food delivery markets and feel it will enhance their marketing and public relations strategies.
The company is currently interviewing branding firms to unify their public service offerings to reflect their long-term business strategy.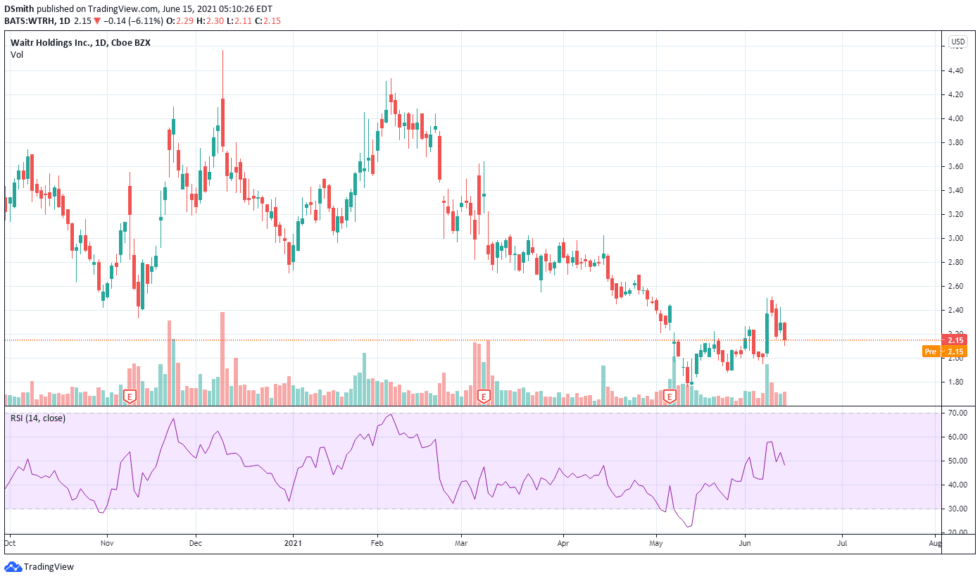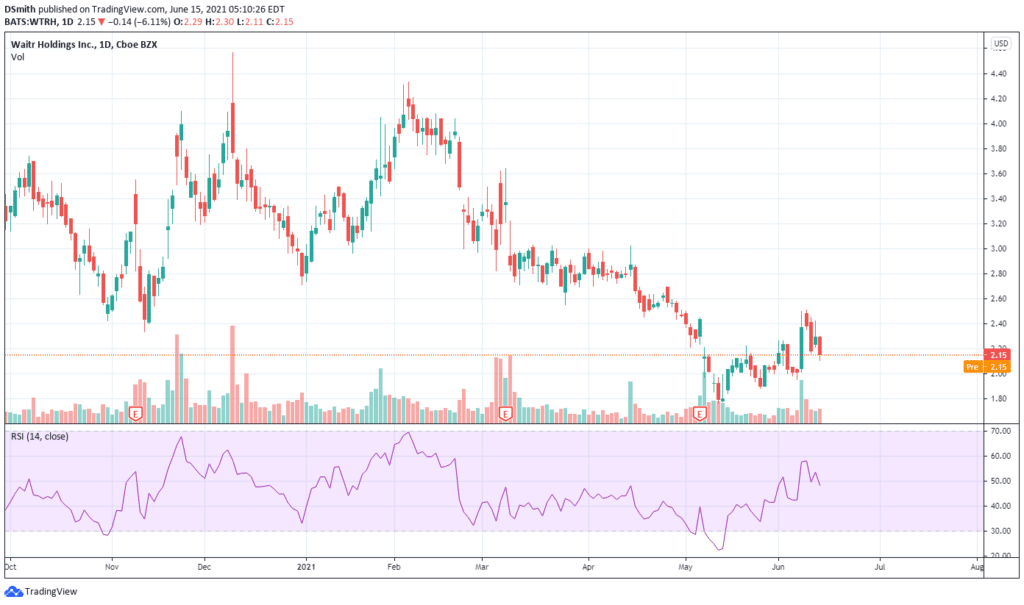 Prices have been coming down since the start of the year, reaching $1.78 from the high of $4.33. Prices are now at $2.15; could prices go higher or lower? Did WTRH make it to your watchlist, and is this a good candidate to keep an eye on?
Trading Hot Penny Stocks
Investors can do well trading penny stocks; it is possible, although it depends purely on the choices and opportunities available.
Trading penny stocks is a skill like any other. You have to put in the work, dedication, and commitment, and not everyone will succeed in this pursuit.
Successful traders and investors all have things in common, like putting in the groundwork, researching, and watching the markets. It is important to learn from mistakes and keep going. After that, it is entirely up to the trader to find their strategy and platform that fits their needs.
Hopefully, we have given you some ideas in our three hot penny stocks under $3 so that you can build your watchlist for success.
Conclusion
Investors Push For Momentum For Hot Penny Stocks
Recently, we have seen the overall momentum of the list of our penny stocks to watch. Currently, we are still undergoing a huge market slump. As we mentioned earlier, stocks have been mainly trading sideways for several months.
The market slump is due to uncertainty about the future pandemic and other factors.
Although vaccine rates are hitting all-time highs, investors will remain hopeful about penny stocks and blue chips. So with all this in mind, what hot penny stocks are you adding to your list?